By jess |
30
March 2023 |
0
Comments
Fully-Loaded 8k Android TV 10 IPTV Stream Box, Voice Control Remote, 4Gb RAM & 32 GB Media Player
4K Ultra HDR output and 6K video decoding output

upgrade your entertainment experience at up to 60fps that bring you into an unprecedented visual world. Enjoying Ultra HD movies. Perfect for home theater home entertainment and business use etc.
【Upgraded Android 10.0 OS】
Android 10.0 OS TV Box updated from Android 9, heavily tested and optimized the firmware for over 3 months. With the more efficient and faster Android 10.0 OS, it has a better compatibility of software (now compatible with all the apps in Google Play Store), better games and applications, and a better user experience.

【Universal Connections】
HDMI port, AV port, SPDIF port, network port allow you to establish high quality connection for the best visual and audio performance. With USB 2.0 and 3.0 ports and 1000M Ethernet port, you don't need to worry about compatibility issues at all.

【7 Days Playback Feature】
MAXIV provides popular live channels, sports, and major sports events with a 7 days playback function, you can watch the past 7 days contents without having to download them, in high playback resolutions.

【Build In Dual-Band WiFi 6 & Bluetooth 5.0】
MAXIV supports 2.4G/5G dual-band WiFi and 1000M Ethernet, providing stable and reliable network performance. Built-in BT5.0 makes it easy to connect your multimedia devices,speakers,mouse or headphones.

【H.265 Decoding Technology】
MAXIV uses H.265/HEVC decoding technology, which is a successor to H.264/AVC. Compared to H.264, H.265 image processing technology makes the data compression ratio doubled at the same level of video quality and saves 50% of network bandwidth resources, which makes you watch movies more smoothly with the same picture quality loaded and enjoy a high-quality experience with less buffering.
【HDR (High Dynamic Range) Video】
MAXIV supports HDR10 technologies and HDMI2.0 frame rate can go up to 60fps. With HDR technology you can watch HDR videos in vivid contrast, color and clarity. Enjoy the incredible picture crispness and dramatic detail 4K Ultra HD and 1080p resolution.

【OTA Updates】
A group of developers and engineers are working on your MAXIV to be better and add new features all the time. When an update is released, the system will automatically bring the update to your device. No manual actions at all!
【Compatible with Android TV】
You can find all the Apps you want with Google Play Store. Enjoy movies and TV episodes from Netflix, VUDU, YouTube, Prime Video, Disney+, HBO Max, and more.
[Warranty]
We warrants the MAXIV box for ONE (1) Year. For service it's unlimited.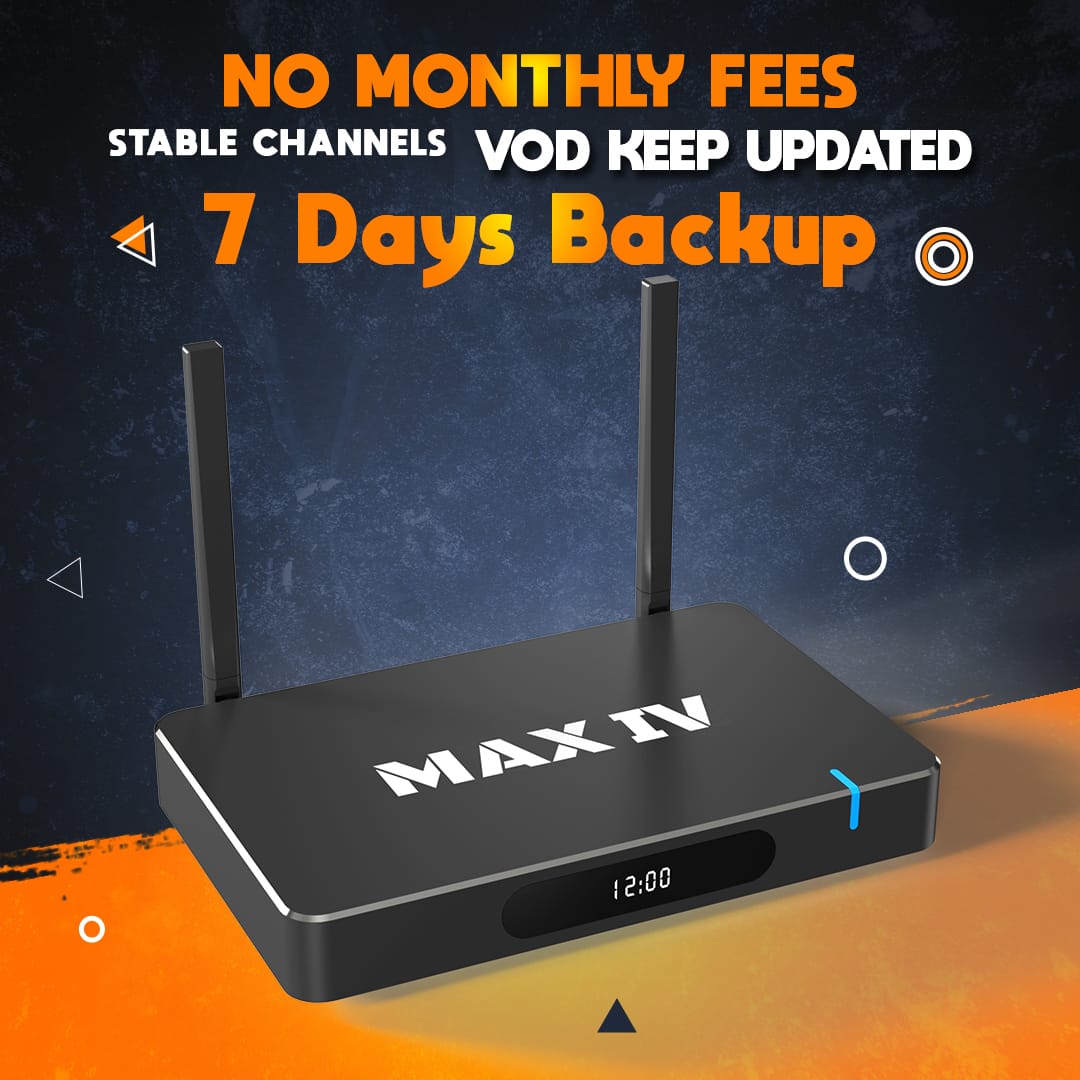 Leave a Reply
Your email address will not be published.Required fields are marked. *