By Jessie |
17
June 2022 |
0
Comments
Octastream Q1 MAX Features and Hardware Specifications
The
Octastream Q1 MAX
android TV box chipset powered with Quad-Core Processor offers smooth processing speed and incredible performance without heating the hardware chipset. Moreover, the IPTV box comes with
4
Gigabyte DDR3 RAM for loading ultra-high definition media and even games effortlessly. The TV box is inbuilt with
32
Gigabyte internal storage that is used for storing and processing the application with expandable memory up to 128 Gigabytes using Micro SD(TF). The external dual omnidirectional antenna helps in boosting the range of the Wi-Fi and increases the bandwidth capacity. The
Q1 MAX
android TV box supports USB 2.0 and USB 3.0 that offers a high data rate.
The inbuilt Wi-Fi module supports all standards such as 802.11/a/b/g/n/ac with dual-band 2.4 and 5
.8
Gigabytes for data transfer. The Ethernet port offers uninterrupted internet access up to 100 Megabytes per second. Note - at least a bandwidth of 25 to 100 Megabytes of stable connection is required for smooth streaming. The power adaptor supports the voltage range from 110V to 220V at 60 hertz to provide stable output. The
Octastream Q1 MAX
android TV box offers ultra-high-definition with up to 6K resolutions with 60 frames per second to get the highest-quality details in a video. The outer protective box is designed in the way that it ventilates more air to reduce the heating of the hardware that helps the processor to work seamlessly.
The compact android box remote control is designed to effortlessly control the android TV box that also includes a cursor option. A single IPTV box remote control can establish dual control accessing both android box and TV. The Bluetooth module in the IPTV box also helps the user to establish a connection with their phone, keyboard, and mouse.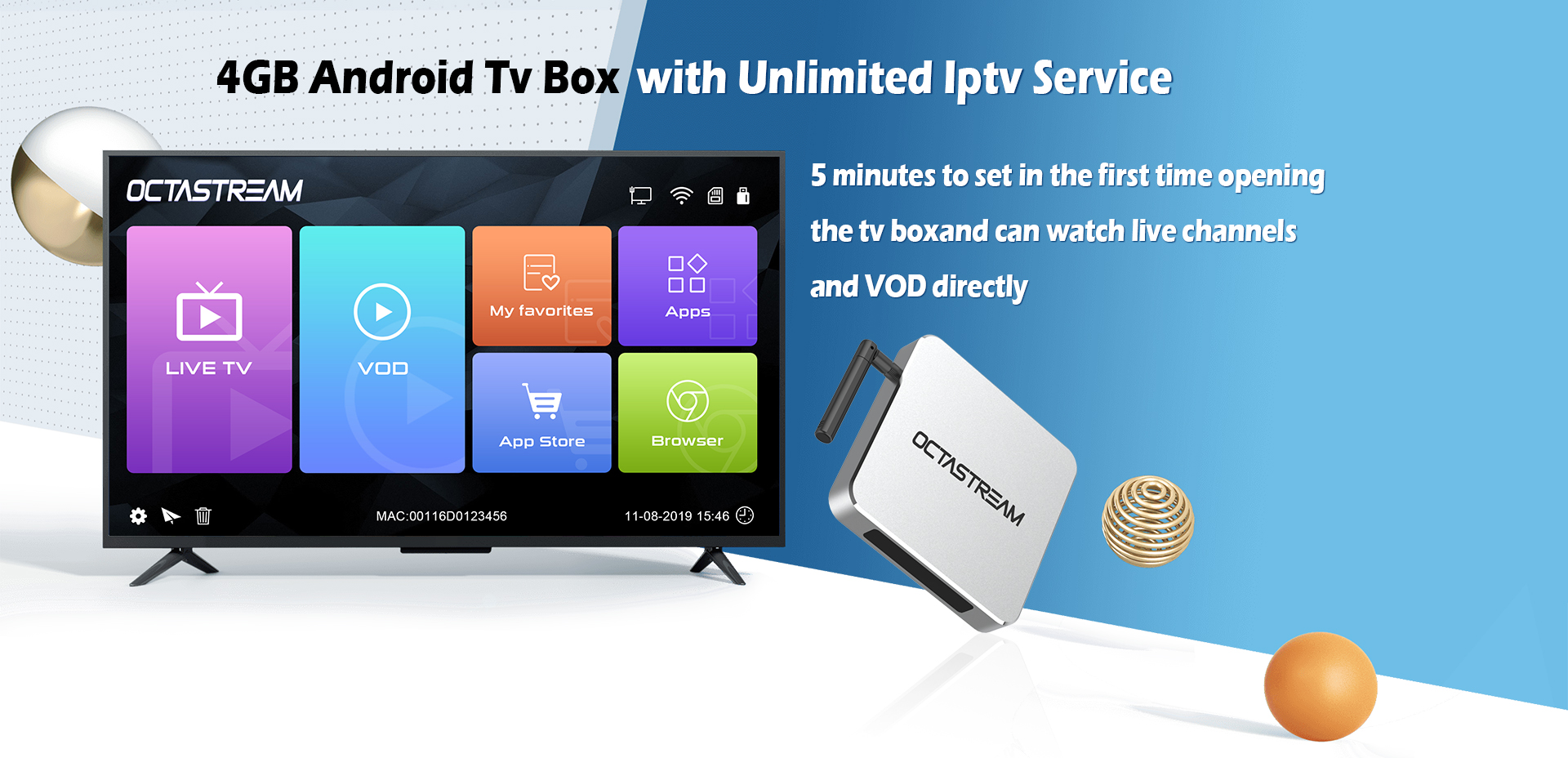 Leave a Reply
Your email address will not be published.Required fields are marked. *