By Jessie |
20
June 2022 |
0
Comments
CATV+ New Feature Added! 7 Days Playback Function!
Are you tired of spending hundreds of dollars per year on cable only to receive limited channels? Would you like to instantly stream HD channels from around the world, while being a click-away from all the latest movies and TV shows on-demand? Looking here!
You will get over than 3000+ HD/SD channels and 10000+ videos on demand of all the categories you want for yourself and for your family: Movies, series, documentaries, mangas, cartoons, sports…
What do you offer?
* 7000+Live Channels
* Full HD & HD & SD Channels
* All top sport channels & P/PV
* TV Guide (EPG)
* Anti-Freeze Technology
* 24/7 support
* Free 72 hours trial is offering
* Offering reseller panel to managing customers
* Never Pay for the Cable
*7 DAYS Playback Feature! New!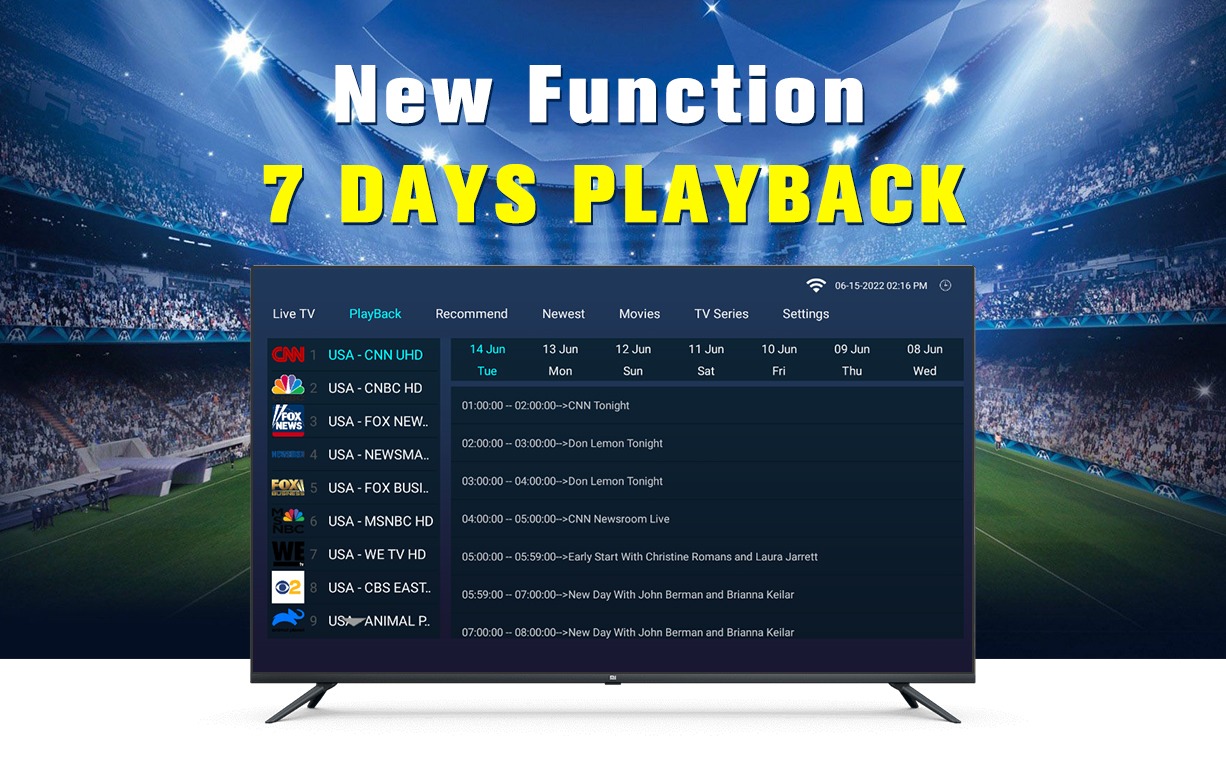 Leave a Reply
Your email address will not be published.Required fields are marked. *